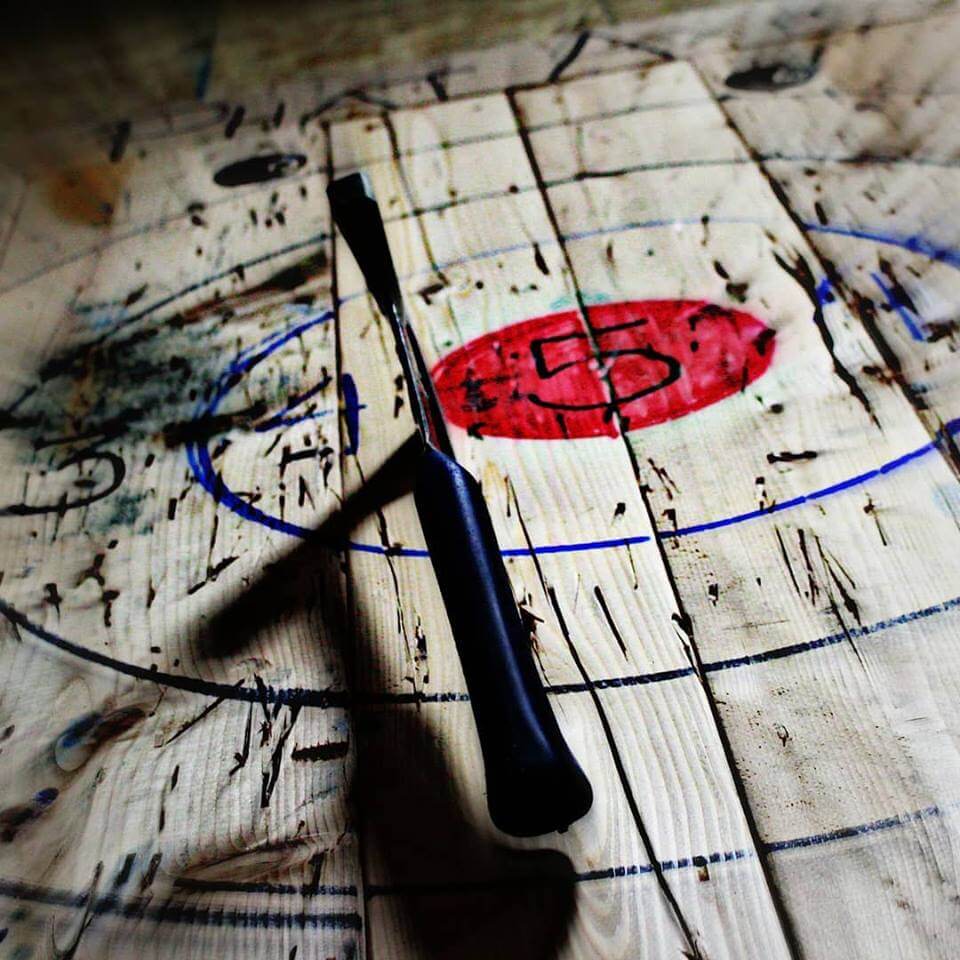 Axe throwing can seem a little intimidating at first. We have listed the 5 questions we hear most often for first-timers and hopefully, we can show you how fun axe throwing can really be! Axe throwing has become very popular in the United States, and Phat Axe is one of the best places for axe throwing. 
What is axe throwing?
Well, it's basically what it sounds like… throwing axes. Axe throwing is similar to throwing darts at a round target but with axes. 
Is Axe Throwing safe?
Yes! Using the proper throwing technique will ensure a safe and fun experience. We make sure our staff here at Phat Axe is able to help and that we keep a safe and controlled environment at all times. 
What do you need to wear?
Closed-toed shoes and anything that you are comfortable in! You will be moving around a little bit so wear something that will allow for movement, especially in your arms. 
How do you play the game?
Each person in your group will take turns throwing their axe at the target. Based on where the axe lands, you will get points. The person with the most points at the end of the game wins! The target is a circle with points ranging from 5 (bullseye) to 1 in the outer circle. There are other game variations you can play as well while axe throwing.
How much do the axes weigh?
The axes used for axe throwing are fairly light and weigh about 2 pounds. 
Now that you know the basics of what axe throwing is all about, come check us out! We know you will have a great time. Axe throwing is a great birthday party idea, first date, or guys/girls night out!